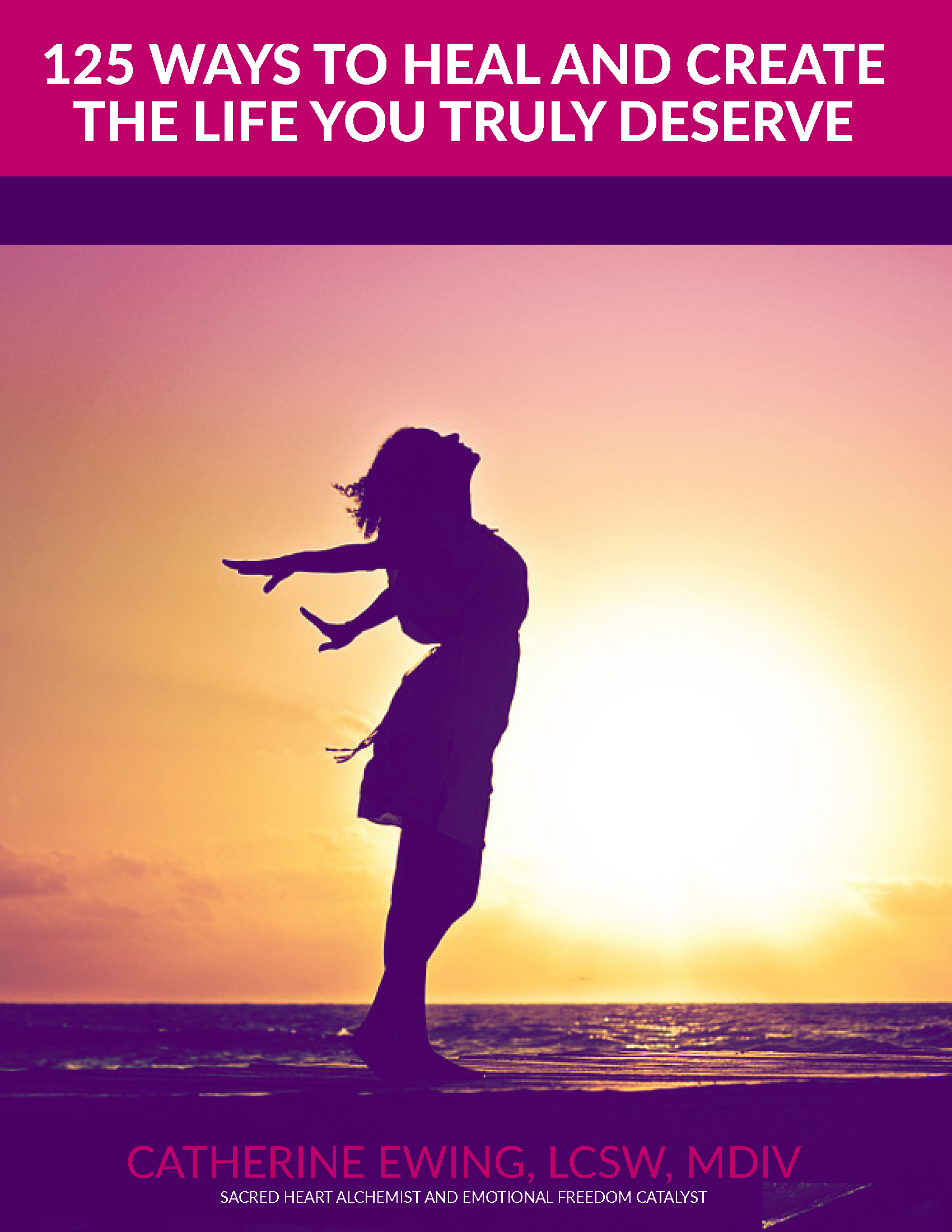 Grab Your Free eBook Now!
Name:
About the Author: Catherine Ewing, LCSW, MDiv
Catherine is a Transformational Coach and Mentor for women who are  feeling called to step into higher purpose and need spiritual guidance and practical support to follow their hearts.  Catherine brings 25 years as a psychotherapist, EFT Practitioner, Minister of Spiritual Peacemaking, Certified Neurokinesis Practitioner, Certified Dream Coach, Passion Test Facilitator, and energy healing practitioner to her coaching work. She has been a student of the mind/body/spirit connection for over 25 years, is co-author of the book Incredible Life, a workshop leader a TEDx speaker.
In addition to offering individuals and group coaching programs, Catherine trains mental health professionals in the use of alternative modalities in psychotherapy. She offers classes, workshops and retreats on a variety of topics related to the mind/body/spirit connection, spiritual awakening and women's transformation at midlife.
Prior to her work as a coach, psychotherapist and healer, Catherine was a Social Worker in the areas of sexual assault, domestic violence, child protective services, women's reproductive rights and school social work. She also served as the Ct. Coordinator of the Governor's Task Force on Justice for Abused Children. She was a volunteer with the Trauma Relief Program in Newtown, CT following the school shootings in Sandy Hook. A life-long learner and spiritual seeker, Catherine brings a broad understanding of spiritual and metaphysical principles and a wide variety of practical tools and resources into her work and trainings.